Well, it's been awhile! Now I'm back, armed with a small lesson about one of my favorite things in the world (just below pie): tea! I don't mean bagged tea, or herbal tea, or tea in a Styrofoam cup; I mean real, proper tea. The sort of tea people like this would drink:
I can't vouch for these people specifically, but I can tell you how I enjoy my afternoon/evening tea. It's delicious, easy, and definitely addictive. Proceed with cautious optimism.
1)
Use loose leaf tea
. It's easy to find at most grocery stores, and coffee supply shops may carry looseleaf tea. Twinings Earl Grey is a safe bet, although I prefer Lady Grey, which has citrus to sweeten and brighten the flavor a bit. Loose leaf tea has a stronger, fresher flavor than any bagged tea I've ever tried.
2)
Assemble your supplies
: a sturdy tray, a strainer, and your trusty teapot. Heat the water in an electric or stove-top kettle, pour some hot water into the empty teapot; pour it back out and let the water resume to boiling.
3)
Measure out the tea leaves
, using about two or three teaspoons for 2 cups of tea, depending on how strong you like it.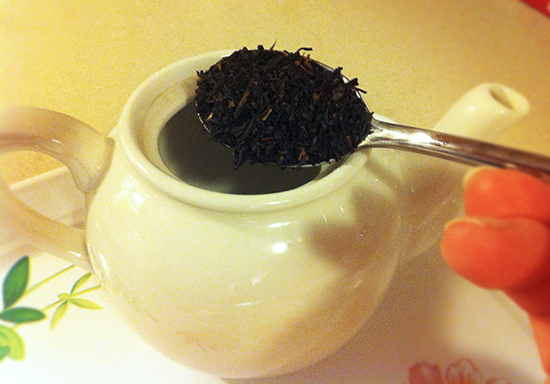 4)
The important part! Let the water reach boiling.
It must be boiling when it hits the tea, or you will simply be drinking mildly tea-flavored hot water. If you do not let it boil all the way, I will find you.
(Take note: boiling water can scald green tea leaves and give the tea a bitter flavor. If you scald green tea leaves, that warrants me hunting you down, as well.)
5)
Fetch your tea strainer and a favorite cup.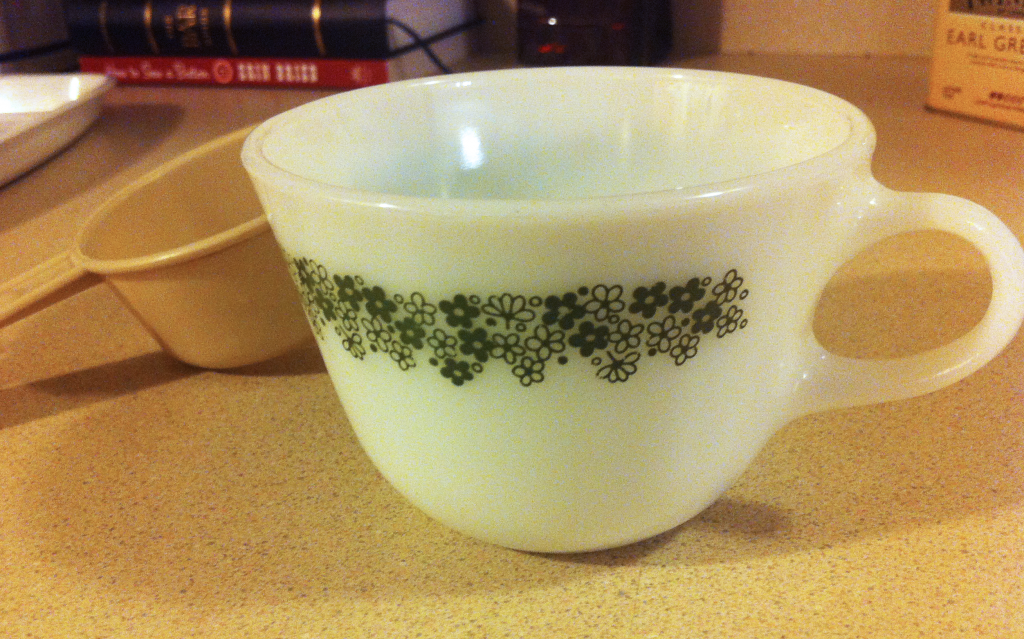 6)
Let steep about 5 minutes, strain into the cup, and enjoy
. Sweeten to taste or add milk, if you like. I think Earl Grey is best with a spoonful of raw sugar and a comfy place to relax.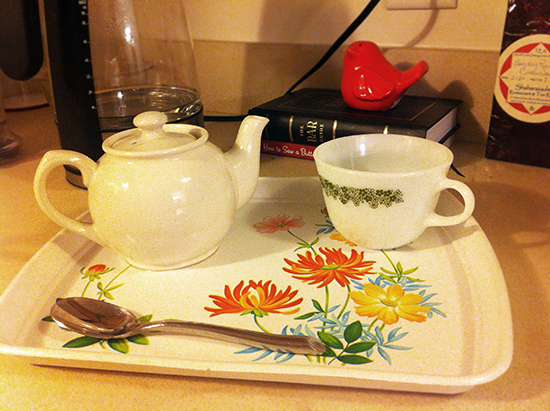 (What's your favorite tea? Favorite brewing method, teatime snack, or sweetener? Or do you think this is all rubbish and you'd rather have coffee? Let me know in the comments!)